Taxi Rates Calculation
Taxi Service Rates
Type 1. Toyota Camry

Type 2. Toyota Inova

Type 3. SUV Toyota Fortuner

Type 4. VAN Toyota Commuter

Type 4. Hyunday H1 Deluxe

Suvarnabhumi airport (BKK)- Pattaya
1,300 THB
1,400 THB
1,700 THB
2,100 THB
4,000 THB
Pattaya - Suvarnabhumi airport (BKK)

1,300

1,200 THB
1,400 THB
1,700 THB
2,100 THB
4,000 THB
Suvarnabhumi airport (BKK) - Bangkok
1,100 THB
1,200 THB
1,400 THB
1,500 THB
3,400 THB
Bangkok - Suvarnabhumi airport (BKK

1,100

1,000 THB
1,200 THB
1,300 THB
1,500 THB
3,400 THB
Bangkok - Pattaya
1,500 THB
1,600 THB
1,900 THB
2,300 THB
4,200 THB
Don Muang airport (DMK) - Pattaya
1,600 THB
1,800 THB
2,000 THB
2,500 THB
4,400 THB
Suvarnabhumi airport (BKK)-
Koh Chang
5,900 THB
6,100 THB
6,200 THB
6,900 THB
8,800 THB
Bangkok-
Koh Chang
6,300 THB
6,500 THB
6,600 THB
7,600 THB
9,500 THB
Pattaya-
Koh Chang
5,400 THB
5,500 THB
5,600 THB
6,500 THB
7,800 THB
Suvarnabhumi airport (BKK) - Hua-Hin
2,700 THB
2,900 THB
3,000 THB
3,300 THB
5,200 THB
Bangkok - Hua-Hin
2,700 THB
2,900 THB
3,000 THB
3,300 THB
5,200 THB
Pattaya - Hua-Hin
3,900 THB
4,000 THB
4,100 THB
4,800 THB
6,700 THB
Suvarnabhumi airport (BKK) - Rayong
2,500 THB
2,700 THB
2,800 THB
3,100 THB
5,000 THB
Bangkok - Rayong
2,700 THB
2,800 THB
2,900 THB
3,300 THB
5,200 THB
Pattaya - Rayong
1,200 THB
1,300 THB
1,400 THB
1,700 THB
3,600 THB
Suvarnabhumi airport (BKK) - Ban-Phe (cutter to Koh-Samet)
2,700 THB
2,900 THB
3,000 THB
3,300 THB
5,200 THB
Bangkok - Ban-Phe (cutter to Koh-Samet)
2,900 THB
3,000 THB
3,100 THB
3,500 THB
5,400 THB
Pattaya - Ban-Phe (cutter to Koh-Samet)
1,400 THB
1,500 THB
1,600 THB
1,900 THB
3,800 THB
Suvarnabhumi airport (BKK)-
Phuket
10,000 THB
10,300 THB
10,500 THB
11,500 THB
13,500 THB
Bangkok-
Phuket
9,500 THB
9,800 THB
10,000 THB
11,000 THB
13,000 THB
Pattaya-
Phuket
11,000 THB
11,300 THB
11,500 THB
12,000 THB
13,800 THB
VIP meeting/farewell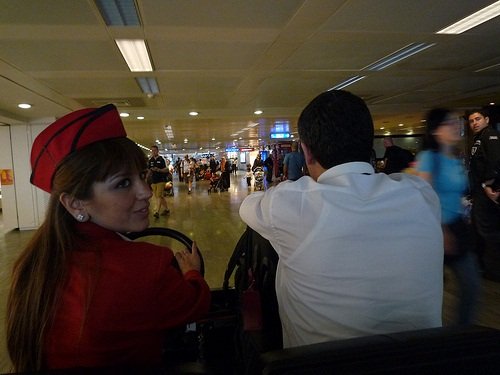 Imagine you just landed in Bangkok airport. You want to start a trip right away. Pattaya Express suggests to take advantage of a VIP meeting.
Details
Customers about us
22.03.2015
,
Charles
Hello, I just wanted to say "THANK YOU VERY MUCH" for your VERY GOOD service you provided to me during my short stay in Thailand. You were VERY EFFICIENT.
Details
---
27.11.2014
,
Akash
Thanks for all the arrangements which made my trip very memorable & comfortable...
Details
---
21.09.2014
,
Khandaker
Thank you and the whole team of Pattaya Express for the flawless services that we had provided regarding our transfer of Bangkok-Pattaya-Bangkok....
Details
Weather in Pattaya
Shopping in Pattaya
Transfer to supermarkets of Pattaya: Tesco Lotus, BigC, Makro, Homeworks, Index, Concept and other shops of Pattaya.
Trip costs 1,000 THB. Prices includes trip to supermarket, waiting during 1.5 hours, trip back.
If you need a trip from outskirts of Pattaya the price is 1,200 THB.
Keywords and tags: thai taxi, taxi pattaya, taxi in bangkok, taxi bangkok airport, taxi thailand, taxi in thailand, taxi bangkok pattaya, taxi bangkok airport, taxi in pattaya, taxi pattaya airport, taxi airport suvarnabhumi, taxi bangkok koh chang, taxi pattaya bangkok, taxi koh chang bangkok, taxi pattaya hua-hin, taxi pattaya baan-phe, bus rental bangkok pattaya, taxi bangkok